The Easiest way
to borrow money
In as little as three clicks, get immediate access to loans from businesses and individual investors, and choose the offer that best fits your needs. 
With Lenme, you can request a loan in seconds, and investors will compete to offer you the best interest rate that matches your profile. No one is excluded. Request a loan, accept an offer, and get funded the next day. Lenme helps you manage repayment, and it all happens in your mobile app.

Low Credit Score? No Problem
Do you have a low credit score? No problem. Everyone is allowed to request a loan on Lenme. Build history on our app, get bigger loans, and better rates.

Lenders compete to provide you the best interest rate. You set the terms, they offer their best rates. With Lenme, you have the power to choose. 
We want you to succeed. Payback automatically from your bank account. No more missed payments. Need an extension? Easy, just extend the payback period on your App. 
How does it work?
Request a Loan
Download our app, get verified via our in-app identity verification, connect your bank account and you'll be ready to request a loan in minutes. All you need to do is request your desired loan amount and payback period, and your loan will be listed in our Lenme marketplace for lenders to review. 
How does it work?
Receive Offers
Within minutes, you will begin to see which lenders are interested in offering you a loan. Each lender will list the interest rate they are offering you. You can accept right away, or wait for others. You have the power, just don't let a good one getaway.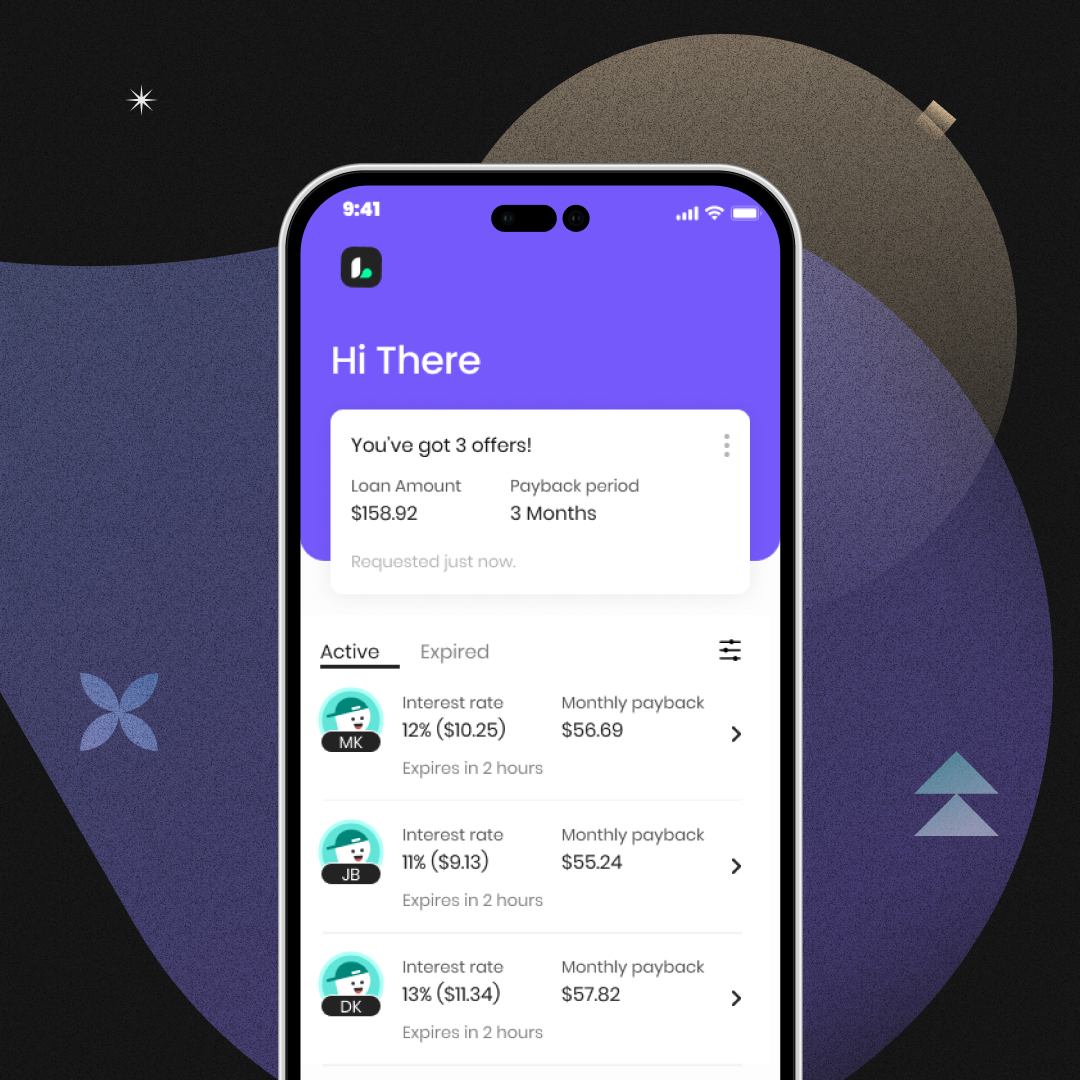 How does it work?
Get Funded
Accept the loan, and the funds will be transferred directly to your bank account the next day. Payments will be collected directly from your account on the day you requested. It really is that easy.
Sign up today and get your first loan.